Gabriela Lima e Cristina Laranjeira at Tagus Valley
Researcher Maria Gabriela Lima presented the project Agrio et Emulsio – New Products Development, on October 10 in Abrantes, in the Tagus Valley initiative "Open Doors". Its presentation, titled Project Agrio et Emulsio – new products development multi-regional consortium.
In the ensuing discussion, on Innovation in the Agro-Food Sector, moderated by Eng Carlos Sousa, director of Agrocluster, also participated the researcher Cristina Laranjeiro, from this project of the Agrarian School of Santarém.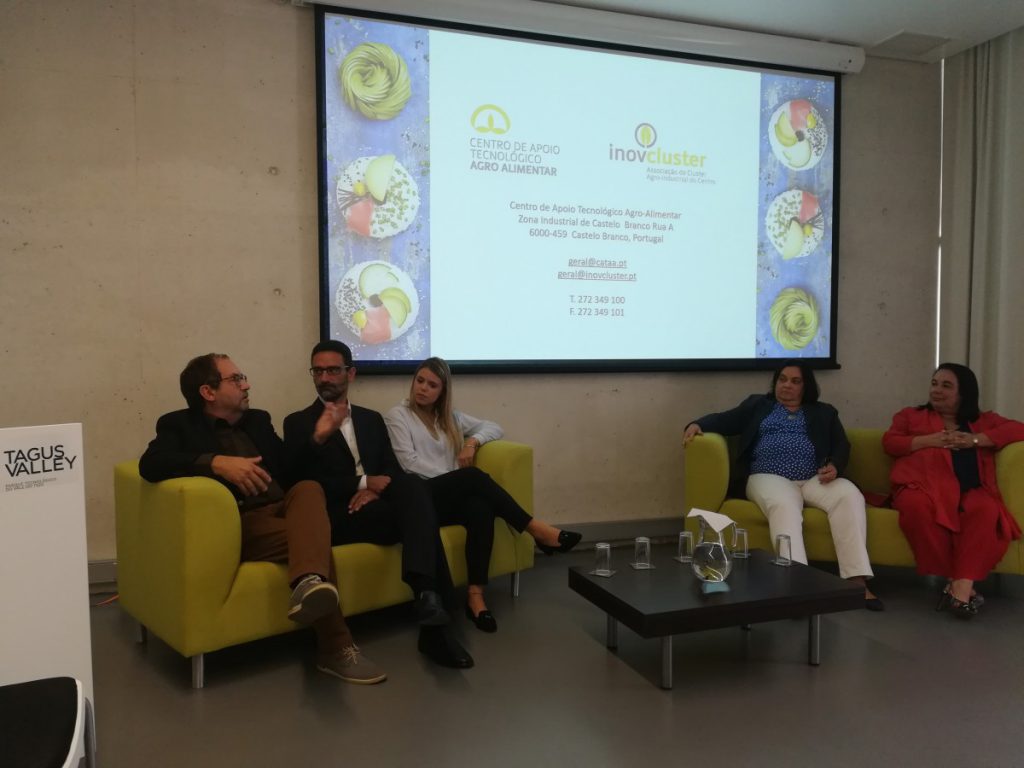 More information at http://www.mediotejo.net/abrantes-insectos-na-comida-e-tendencias-da-alimentacao-presentadas-no-tagusvalley/